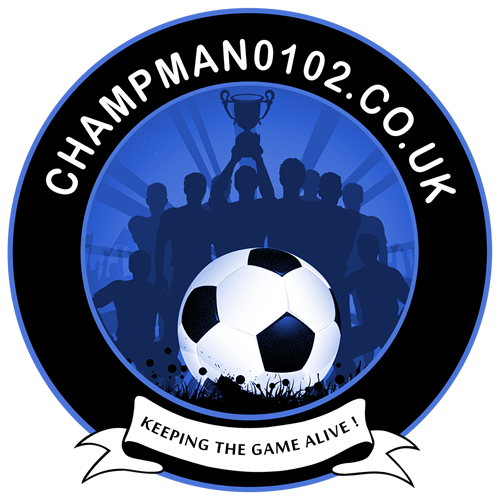 After success in the FA Cup Qualifying Round Replay, CM Forums United could now focus their attentions on the league. They started against Chorley who despite a double injury blow in the same minute and then conceding to a Dweatherston11 goal, scored three times to turn the game on its head. Renitor did pull a goal back but the three goals from four shots on target was enough for them to go home as winners.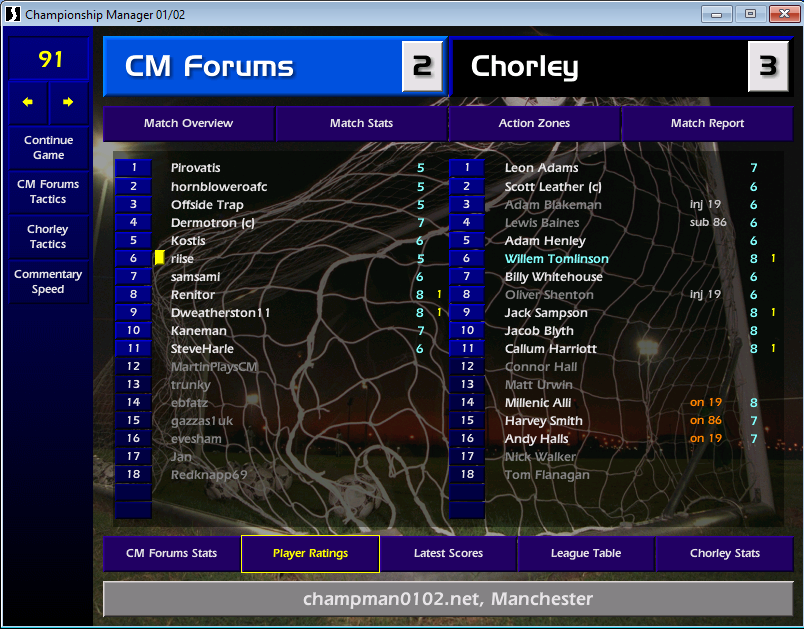 There was to be no clean sheet against Darlington either, who led by two goals after just 17 minutes. This time, the comeback was on as General Smuts scored a timely goal just before the break, setting the Forums up to equalise through London35 before gazzas1uk won a penalty. trunky strolling up field to take the penalty was a sight to behold but the goalkeeper converted to win the game!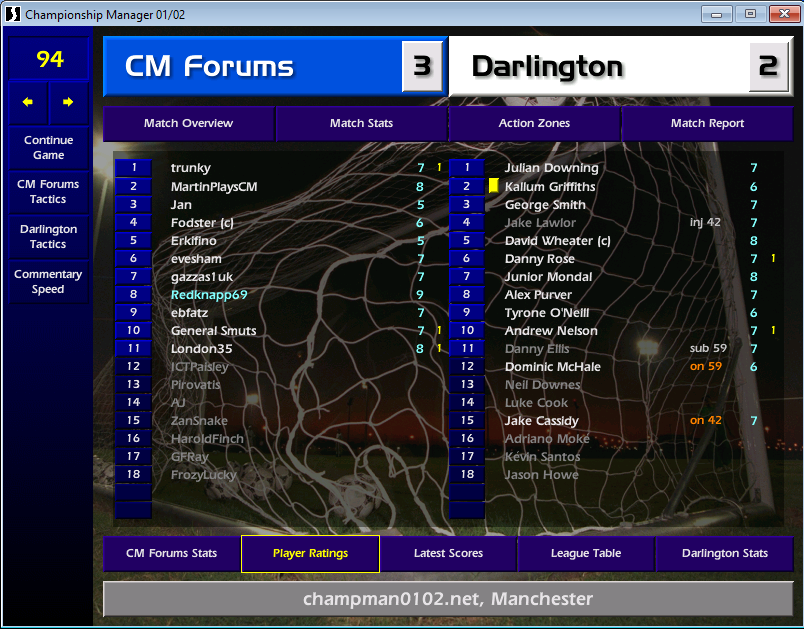 On their travels again after three home games, the Forums fell behind at Blyth Spartans as Afghan Zohib Islam Amiri scored in between a FrozyLucky goal. The hosts scored a third too, which was enough for them to win despite an injury time strike from AJ.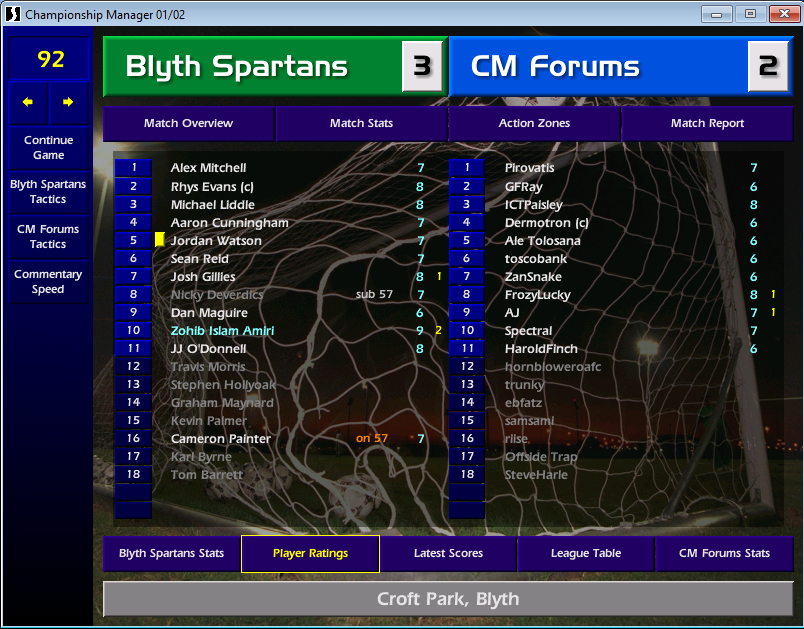 Another away trip beckons, this time to Bradford PA where the Forums put in a performance from start to finish. Goals in either half by Kaneman and Renitor was enough to pick up the points, with Bradford PA denying trunky a clean sheet with a goal in the 86th minute.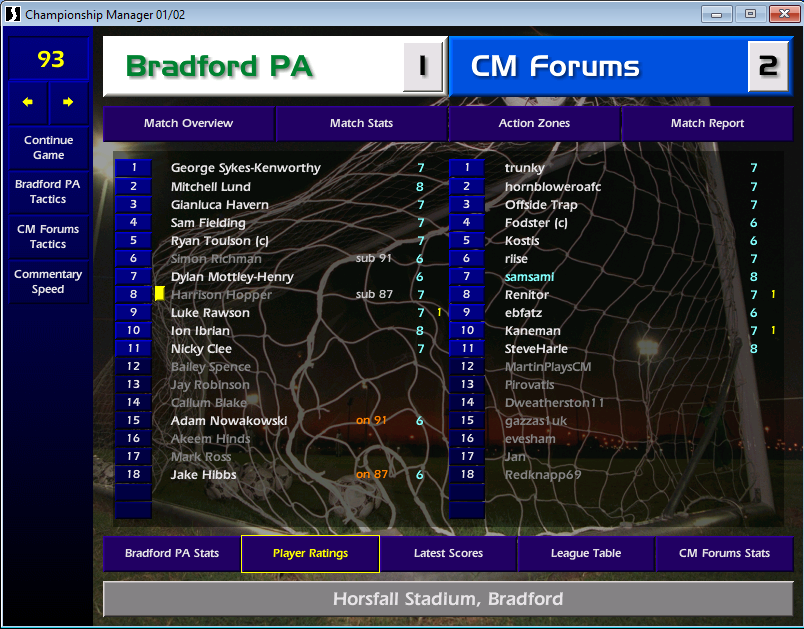 Forums v Southport is 11th v 14th in a game that was easy enough for the hosts. With Southport not even testing Pirovatis, the Forums win through MartinPlaysCM's first club goal.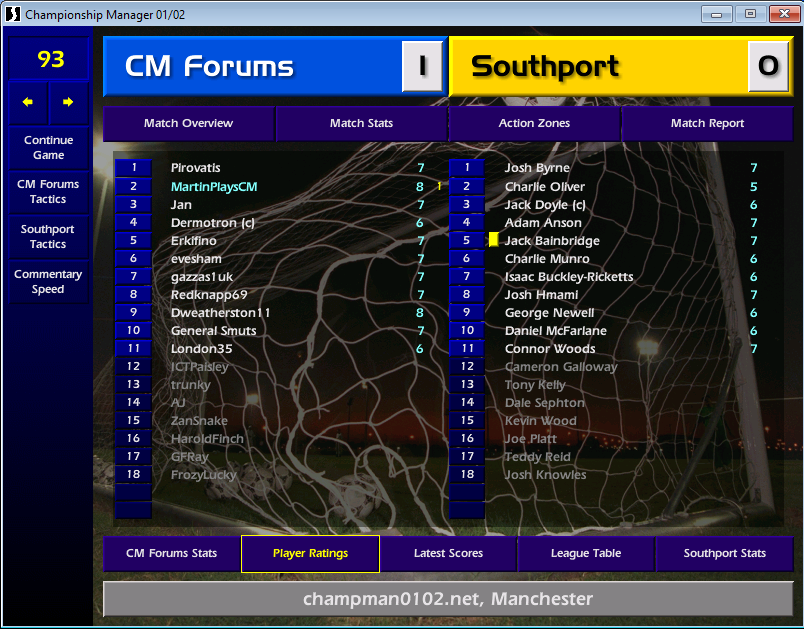 Three wins means the Forums are up three more places after five more league games were played. They're now only 9 points from the top three places. Surely it won't happen?