The Challenge Team and a special guest star Red9 bring you a sweet, short challenge!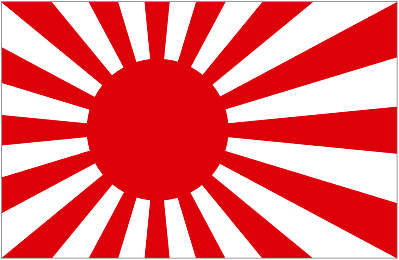 For this challenge we will be flying to the Far East to the land of Sushi, Robots and Sumo Wrestling - Japan. Your task is to complete 1 season in charge of Ehime FC in the Japanese J-League 2. Play the game as you would normally do but be warned - Ehime FC are a very, very poor side. You will have to find a system that will work with their 10 MCs and 9 SCs!
Your challenge is to gain as many points by finishing as high as possible in the league. You will also be rewarded for scoring goals, keeping clean sheets, and doing well in the cup competitions.




POINTS:



Goal - 1
Clean sheet - 10 plus a bonus of 5 for every consecutive clean sheet. So, if you have 3 consecutive clean sheets you will have a total of 10+10+10+5+5=40

League positions:
1st - 1200
2nd - 1100
3rd - 1000
4th - 900
5th - 800
6th - 700
7th - 600
8th - 500
9th - 400
10th - 300
11th - 200
12th - 100

Cup competitions

Japanes Cup 2nd Round - 50
Japanes Cup Q/final - 70
Japanes Cup S/final - 100
Japanes Cup Runners-up - 140
Japanes Cup WINNERS - 190

Emperor's Cup 2nd Round - 10
Emperor's Cup 3rd Round - 30
Emperor's Cup 4th Round - 60
Emperor's Cup Q/final - 100
Emperor's Cup S/final - 150
Emperor's Cup Runners-up - 210
Emperor's Cup WINNERS - 300

Tactic restrictions:
NONE apart from the fact that it's your own tactic.
You are free to use only 2 defenders, 1 striker, centralised, wib/wob - whatever you like!


Transfers/Loans:
No transfers or loans are allowed. You HAVE to play with the players at the club already.

Additional info:
You must use the latest February 2010 ODB style update and with a Minimum database size.
All competitions count towards the points and clean sheets.
The league consists of 44 games - you play each team 4 times.
There are 2 cup competitions - 1) Japanese Cup - this runs from April to November, and 2)Japanese Emperor's Cup - this runs from December to January
You are not allowed to schedule any friendlies.

Even in the league, after 90 minutes if the scores are level extra-time is played. If there is a winner in ET that team receives 2 points for the win and not 3. There are no penalties in the league games.
You must have a clean sheet at the end of ET (if necessary) to gain points for the clean sheets. If you end 0-0 after 90 mins and then concede in ET you don't get the points for a clean sheet.

Screenshots required:
1. Final league table
2. Manager Stats (to show goals scored and players bought)
3. Cup Competitions screenshots
4. Your tactic

5. You also need to post a copy of the results. Do this by going to your Ehime FC Squad >> Fixtures >> Print (top right) >> Fixtures. Then copy this data from your 'Print' folder in your CM directory into the 'Results' thread along with your screenshots.
NOTE: This challenge is made by Red9. It's the Challenge Team's gift to him for helping us a lot lately. Thanks again.


You can choose to create the game yourself, or download a pre-loaded save here (this save will work on the v3.9.68 patch)