Challenge 40 - The 12 States of Brazil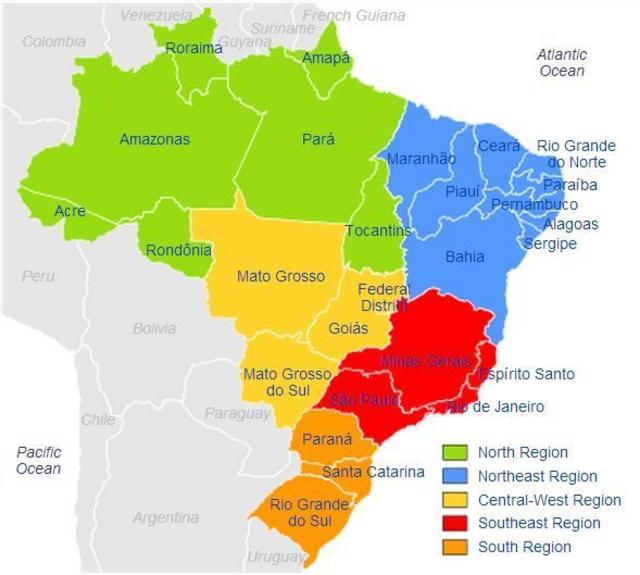 State Championships in Brazil are football leagues in each of Brazil's 26 states as well as the Federal district, and in the case of the Campeonato Paulista is the oldest football competition in Brazil, first being contested in 1902. Due to their longevity and the fact that a National Division wasn't set up until 1959 due to the sheer size of the country, State Championships are held in high regard within Brazil.


Your challenge is to win as many of these State Championships as possible within 12 seasons, and
fortunately as in CM 01/02 there are only 12 State Championships not 27 to play for,

there is the distinct possibility of completing the full set if you are lucky.

Initially you will take over
recent Copa Libertadores and Brazilian Serie A winners Flamengo and try to conquer the Campeonato Carioca, before moving onto a new club within a different State Championship and trying to win that before moving on once again.
RULES



- Oct 2019 update (Saturn v8 can be used).

- you can use any formation (wib wob or non wib wob) however you must have at least three defenders and at least two wide players.


- you can only sign Brazilian players and backroom staff, however any non Brazilian players or staff you inherit at a club can be used.


- no month-to-month contracts.

- once you have won a State Championship with a club you can no longer earn any more points for that State Championship, and should look to move on to another State Championship which you are yet to have won.

- this is all about the different State Championships so there are no points on offer for any other competition.



POINTS



State Championship
Winner - 100/200/300/500 (if managing a National Division 1, ND 2, ND 3 or Non league side)
Runners Up - 80/150/200/300 (if managing a National Division 1, ND 2, ND 3 or Non league side)
Semi Finals - 50/80/100/200 (if managing a National Division 1, ND 2, ND 3 or Non league side)

Additional points

For winning at least 3 State Championships you receive 1,000 points.


For winning at least 6 State Championships you receive 2,000 points.


For winning at least 9 State Championships you receive 5,000 points.


For winning all 12 State Championships you receive 10,000 points.


1 point for each State Championship goal scored (includes playoff games).

SCREENSHOTS
- screenshots of anything that earns you points e.g. State Championship tables and playoff games.
- a screenshot of your transfers/loans in as well as any staff hires.
Best of luck!

You can choose to create the game yourself, or download a pre-loaded save here (this save will work on the v3.9.68 patch)