And so on 1st of August 1993, at the tender age of 24, I found myself at the Priestfield Stadium, as player-manager of Gillingham FC - coincidentally, in the year of the club's centenary!


Priestfield has been the home of Gillingham Football Club since the club's formation in 1893 and if you wonder how I ended up there you should read the final chapter of the first part of my Memoirs.

Now this was before the extensive redevelopment during the late 1990s, which brought Priestfield Stadium's capacity down from nearly 20,000 to a current figure of 11,582.

But even with a stadium of that size and the modest celebrations of the club's centenary, Gillingham FC did not prosper. In the previous season they had finished second from bottom and had only barely escaped relegation by defeating Halifax Town in the penultimate fixture of the season. And it did not take long before I found out that the club had absolutely no cash for transfer fees.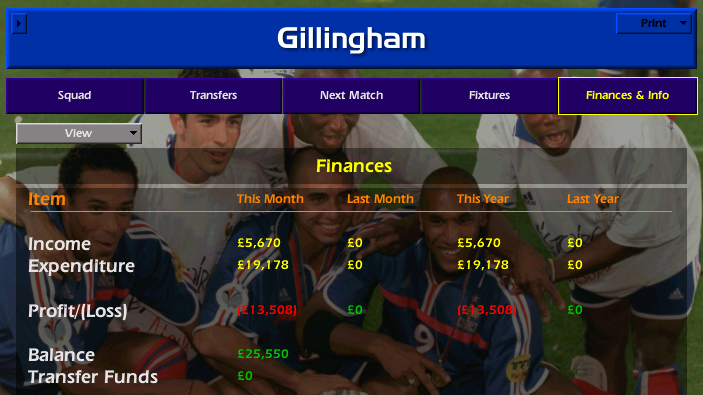 I was pleased to find out, though, that there was a lot of respect for Dutch football in general and for Feyenoord in particular at Gillingham. My new colleagues were fully aware that Feyenoord had just won the Dutch League and some of them even knew that Feyenoord had won the Dutch Cup two years in a row. They also knew about Jansen and Van Hanegem. And to my pleasant surprise some of that respect seemed to rub off on me, even though I had only played with the Feyenoord Reserves and may only have coached their youth teams.

And so one might say that my first impressions were somewhat of a mixed bag.

That first week I also found out that two of the older first squad players had just decided to retire at the end of the season.




Now Clark was a defensive midfielder, but Neil Smillie was an attacking right midfielder and so it was rather obvious why the club were pleased to have me as their player-manager.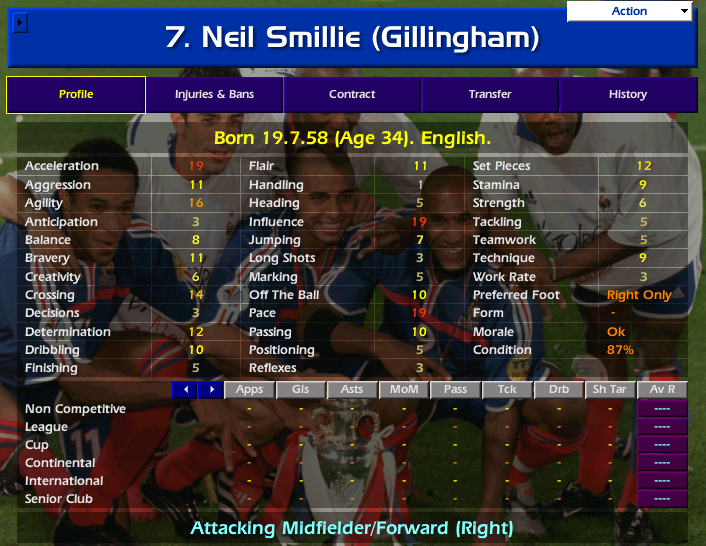 Smillie was actually one of their best paid players, but in 1993 their real star players were considered to be two twenty-year-olds, Gary Breen - who would eventually make more than 500 appearances in the Football League and the Premier League - and Nicky Forster, who would make over 600 appearances!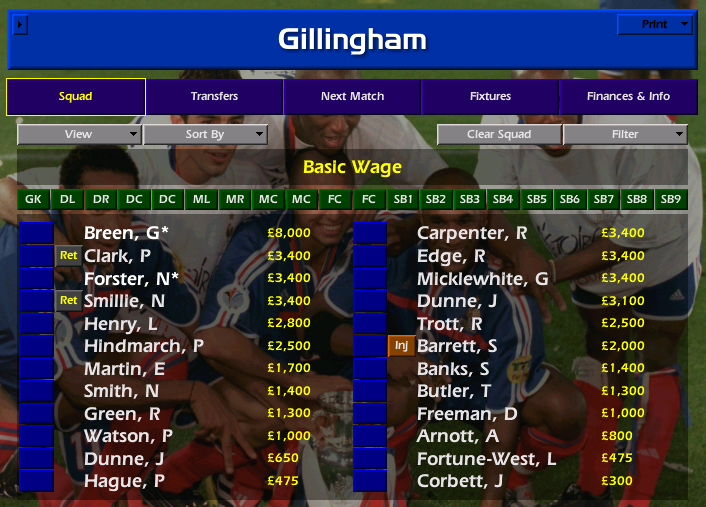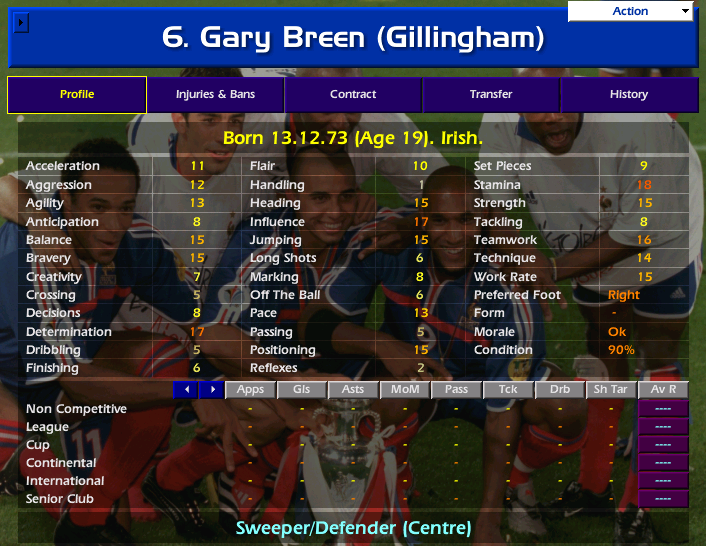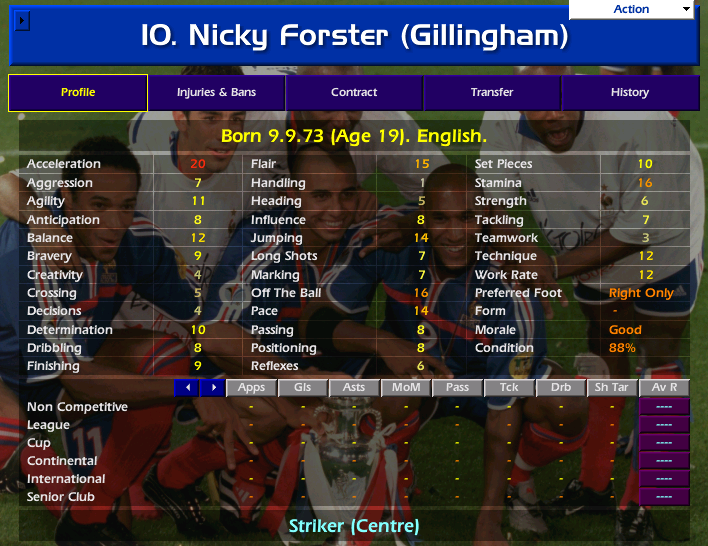 And then there was me, of course. And it looked like I would not have to worry too much. I would probably fit in well with this team. Perhaps with the Feyenoord Reserves we even played at a somewhat higher level...
This story uses CAM F's 1993/94 Database and WibWob tactics against the WW AI Tactic Pack - samsami v2