With signings and cover for the SC and MRC you could easily go unbeaten NON WIB WOB with this tactic with a big team.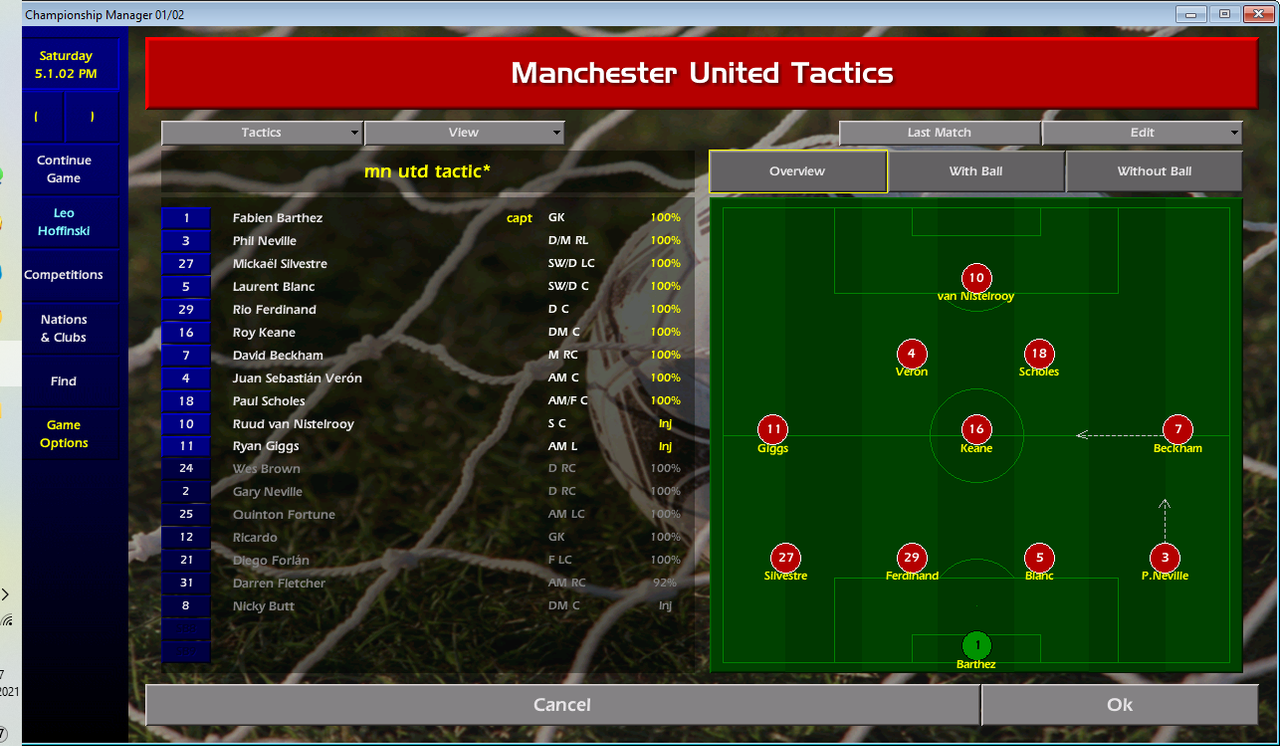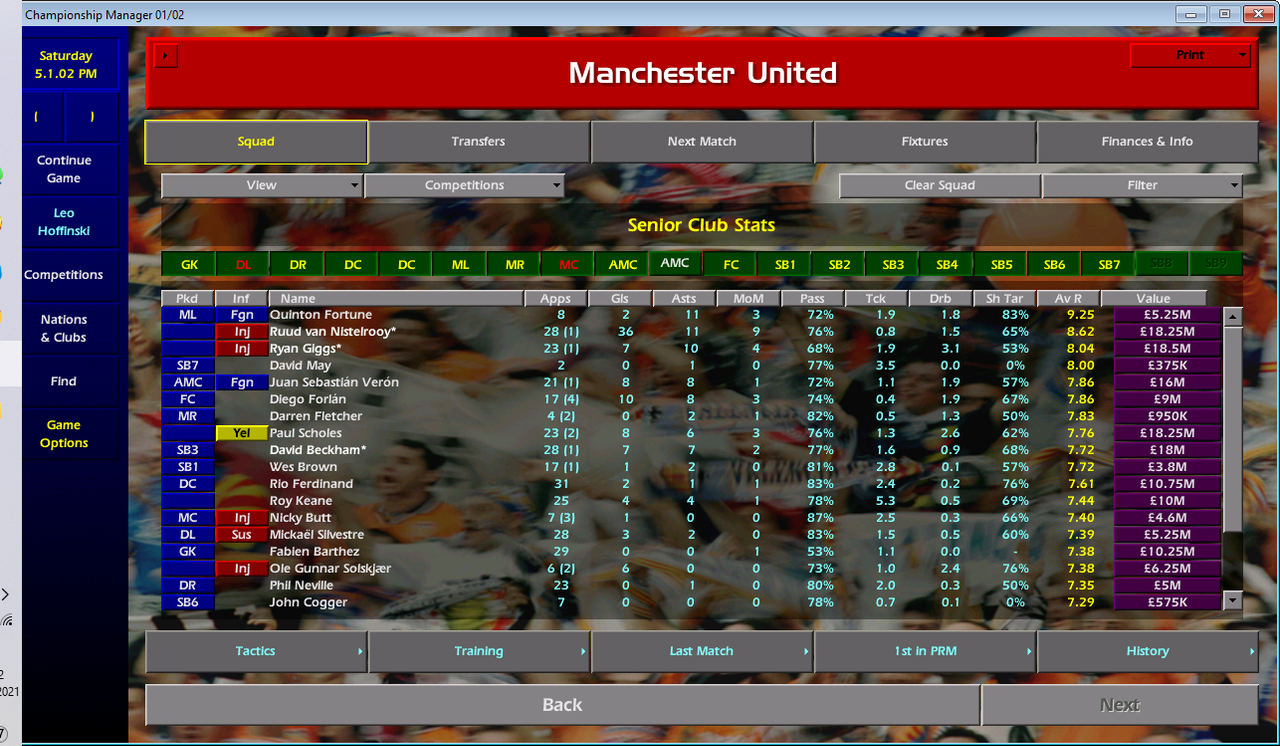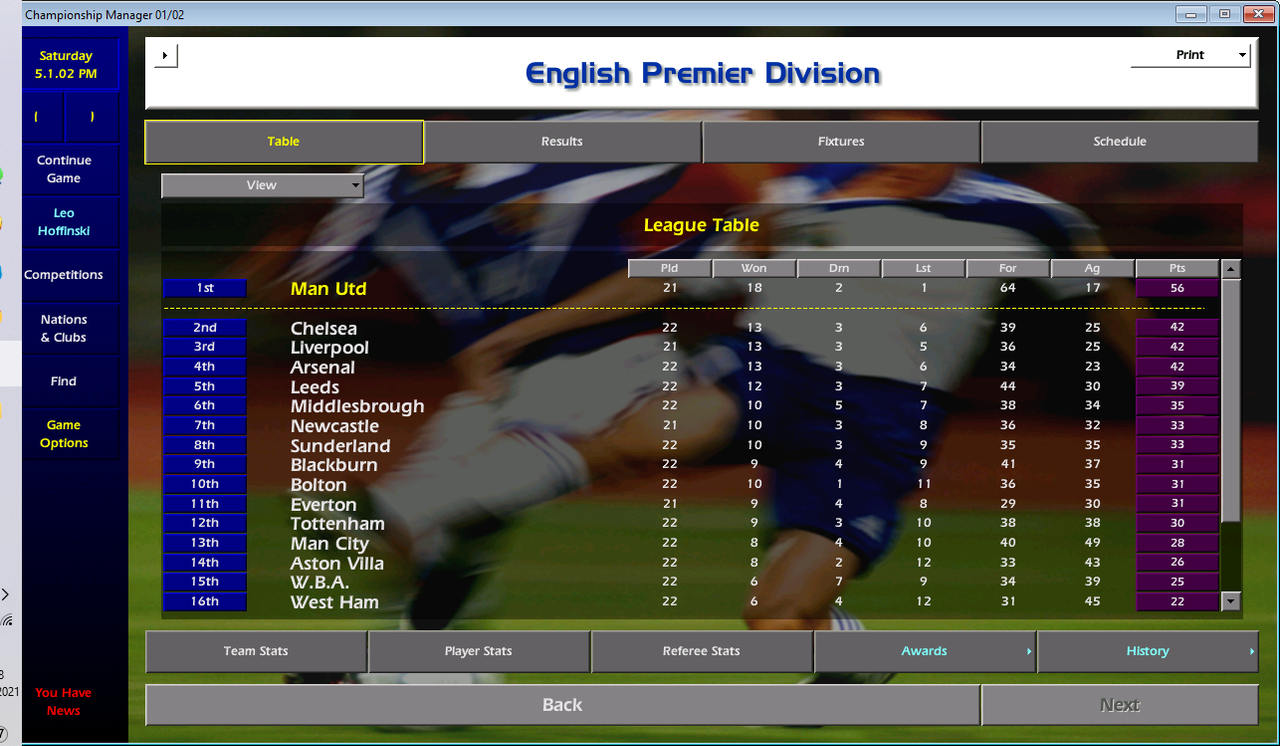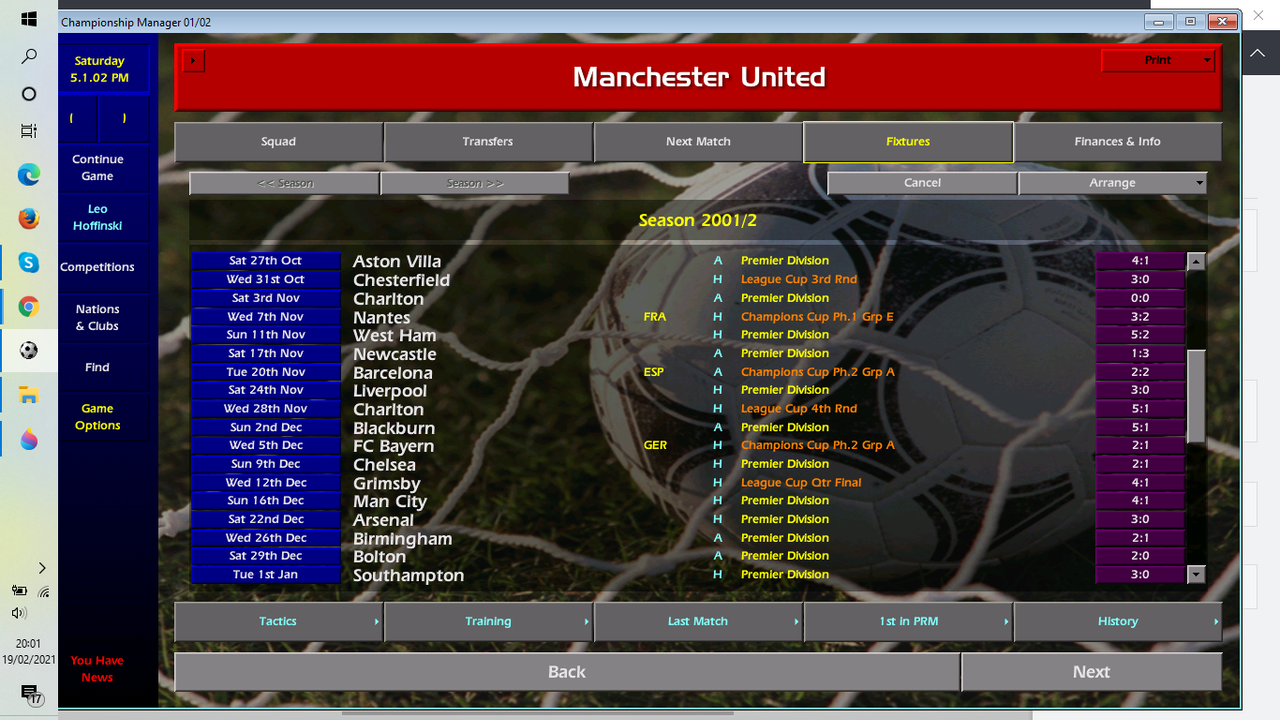 No Signings Had an injury crisis first half of season and had to play kids in many games and still done ok with it. The tactic is geared for an excellent poacher who will break the offside trap the player instructions have been applied and flicking between direct and short passing on the team instructions will help vary the play(I generally left it on direct for 90% of game time). The key to the tactic is the LB and MC are your man markers when needed to keep a non existent midfield tight and your goal conceded tally as low as possible for such an open shape. The LB always marks the attacking opposition player who is either wide midfielder or is a central midfielder with arrow to the left flank and the MC will man mark the opposition runner from either AMC or MC. If either player doesn't have to man mark set the LB and MC to press if they man mark take off press and set the player to mark before the game starts. If you not tactically savy then don't use this tactic as you will have no clue what opposition players to man mark
MRC iS the deep lying playmaker (beckham in that team) as thats what he did in real life with deep crosses and through balls in a direct style. Veron freeroles and Paul scholes is the forward running AMC.
https://ufile.io/xcgvkhr0
- download link