Was Wondering If anyone fancied helping me perfect this tactic or have a few variants depending on strength of team compared to opposition or what tactics ai or human player is playing.
The DMC and AMC Pirlo and Rui Costa here are purely set up to fuel shev or inzaghi on the counter with non stop through balls. The midfield 3 all harass and press or man mark opposition midfield. The sweepers play like typical defenders I think this setting really helps the defensive mentality on non wb wob as they are stationed much deeper.
The dmc is not defensive in this tactic but more a deep lying playmaker perhaps for playing stronger teams you would stick gattuso there and have pirlo as a mc doing same job. The distibution of the gk works set on short passing and nesta as playmaker. some games the gk has nothing to do and you will see 90% 100% pass completion also. I think that would depend on the opposition tactic and how many players are in advanced positions or if they are pressing(if that is the case then you may need to got more direct and mixed from the passing at the back and put 2 upfront and and only have 2 cms instead of 3). Other options here would be not packing the midfield but having 2 wide mids and sitting the fbs on man mark to pick up opposition players who play lots of arrows forward or those freaky formations with lots of arrows up from mc and amc.
The 2 fullbacks currently pass to centre as i really want a tactic on counter where the 1 striker is just fed by a deep lying playmaker and an advanced one.
The roma game was a non event a complete stalemate with both teams only having 2 shots each and probably because my midfielders got tired totti eventually got free and scored a last gasp winner(if i had someone who was decent to sub for gattuso around the 70th minute perhaps i may of got a draw or nicked a win) plus the freaking ai moved totti's position 3 times in the match mc ml and then back to mc. The modena game shows how lethal it is on the counter and you will get many games like this if your midfield centre 3 are set up in the right mix of man marking or zonal against opposition midfield and attack.
The Base tactic is for download below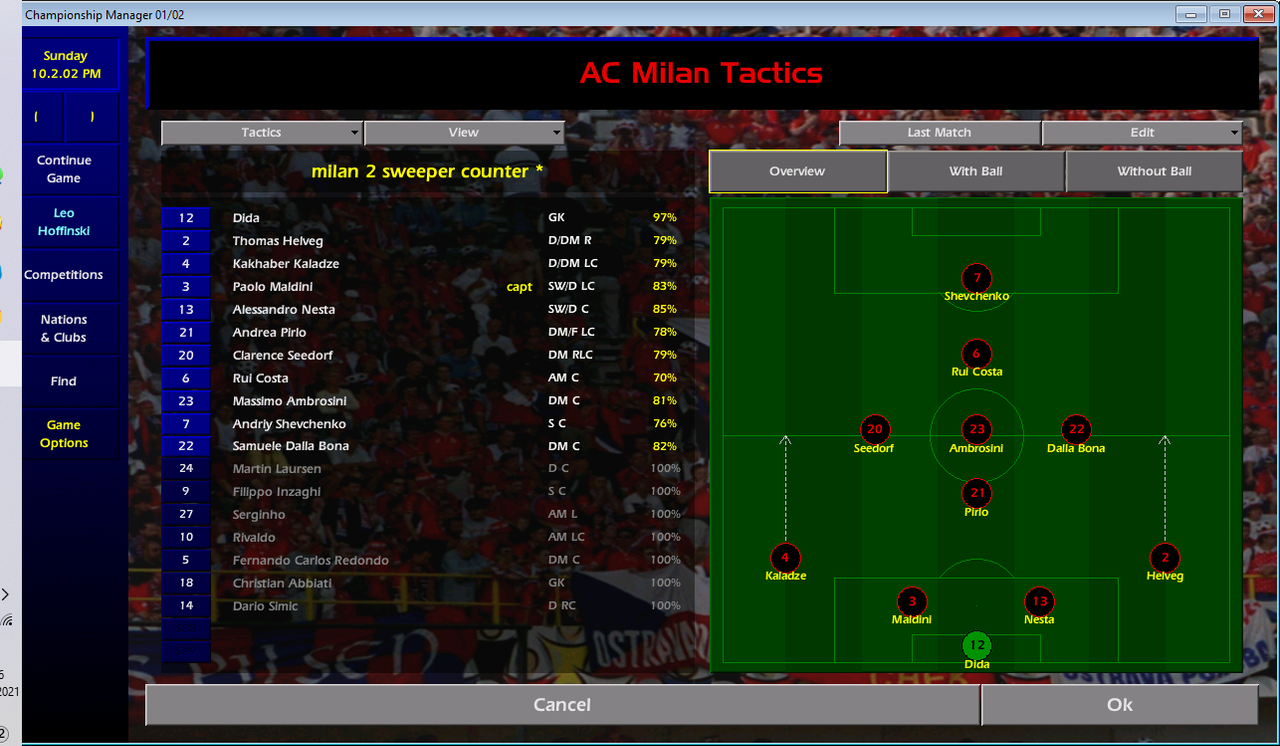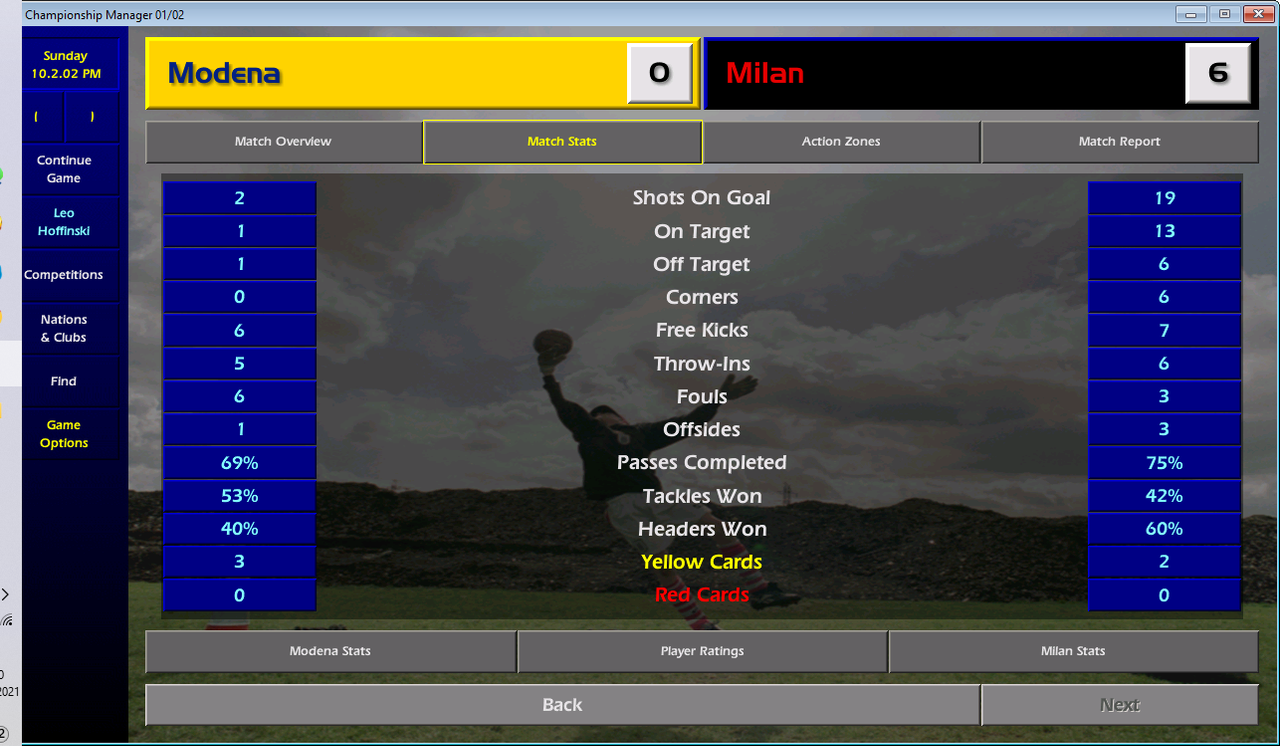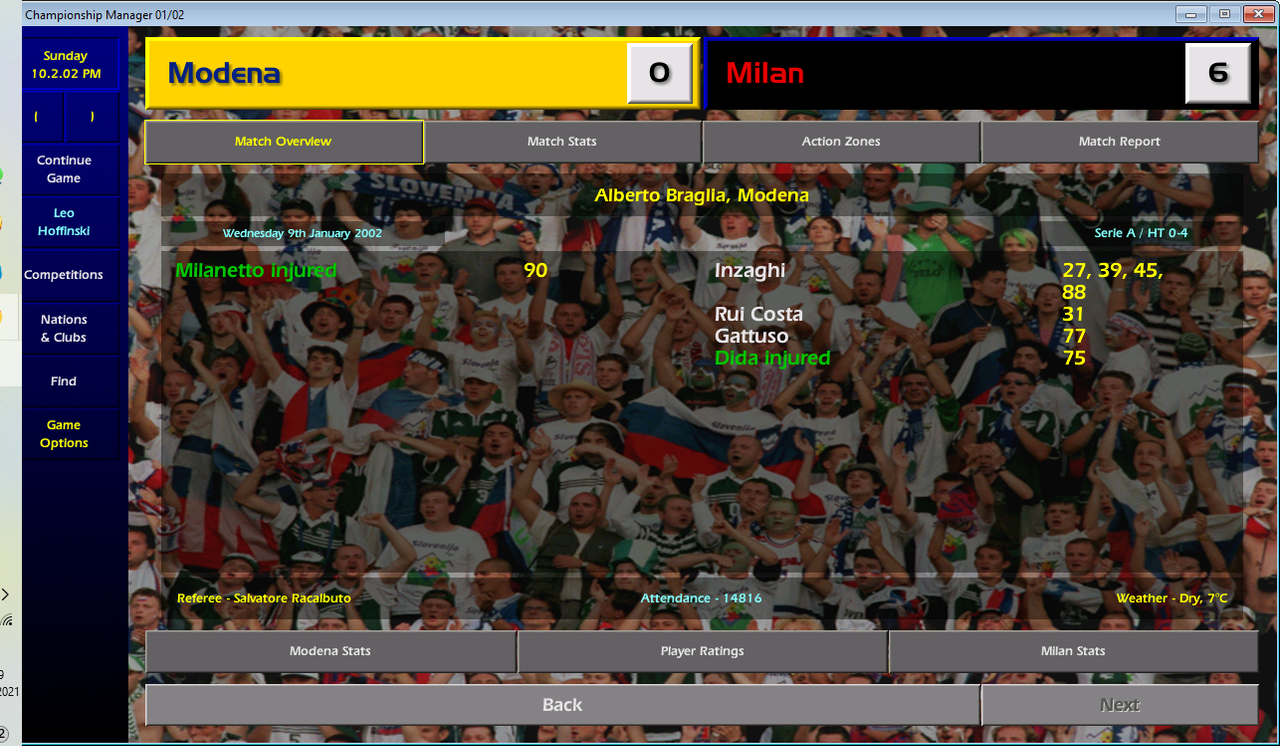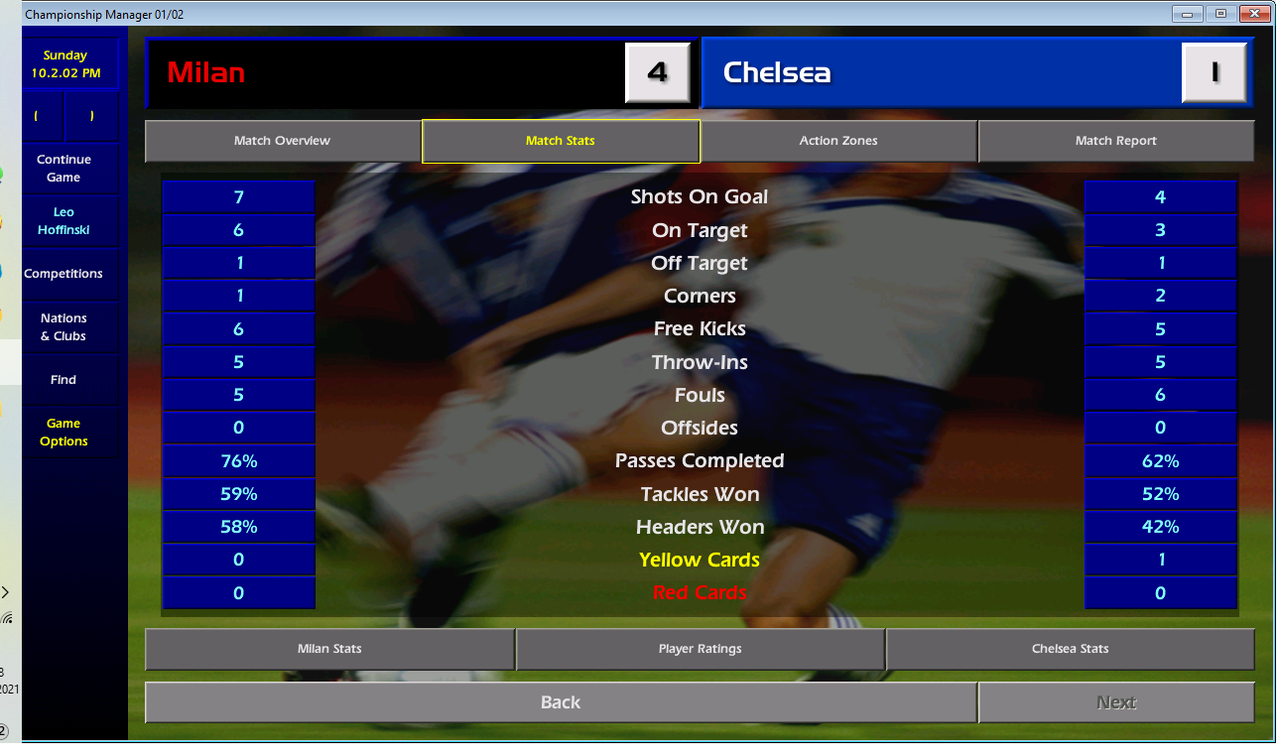 https://ufile.io/y5gw0inp
- non wib wob.