Created By
Unknown
Description
The Generated Players Finder is clearly the work of someone who has a creative mind. Why have I made such a bold assumption? Because GPF gives the player insight to who randomnly generated players have replaced from the original database in your saved game.
It is a very easy to use and rewarding utility which if you decide to use can have numerous benefits for your side seeing as for every present day Raul there's probably a few regenerated Raul waiting to be found. This utility will simply make the search for the world's next big superstar a much less time consuming task.
Screenshot(s)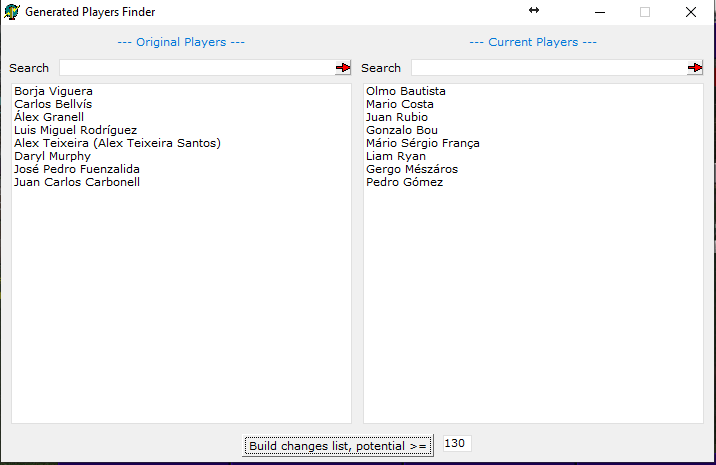 Installation Instructions, FAQs and Technical Support:
Download from the link below and extract to anywhere on your computer.
Run gpf2 and select your saved game. The program makes a snapshot of your save then closes down.
Run gpf2 and select your saved game again. This time the program will run and all you then need to do is type the name of the player you want to discover.
https://www.champman0102.net/viewforum.php?f=43